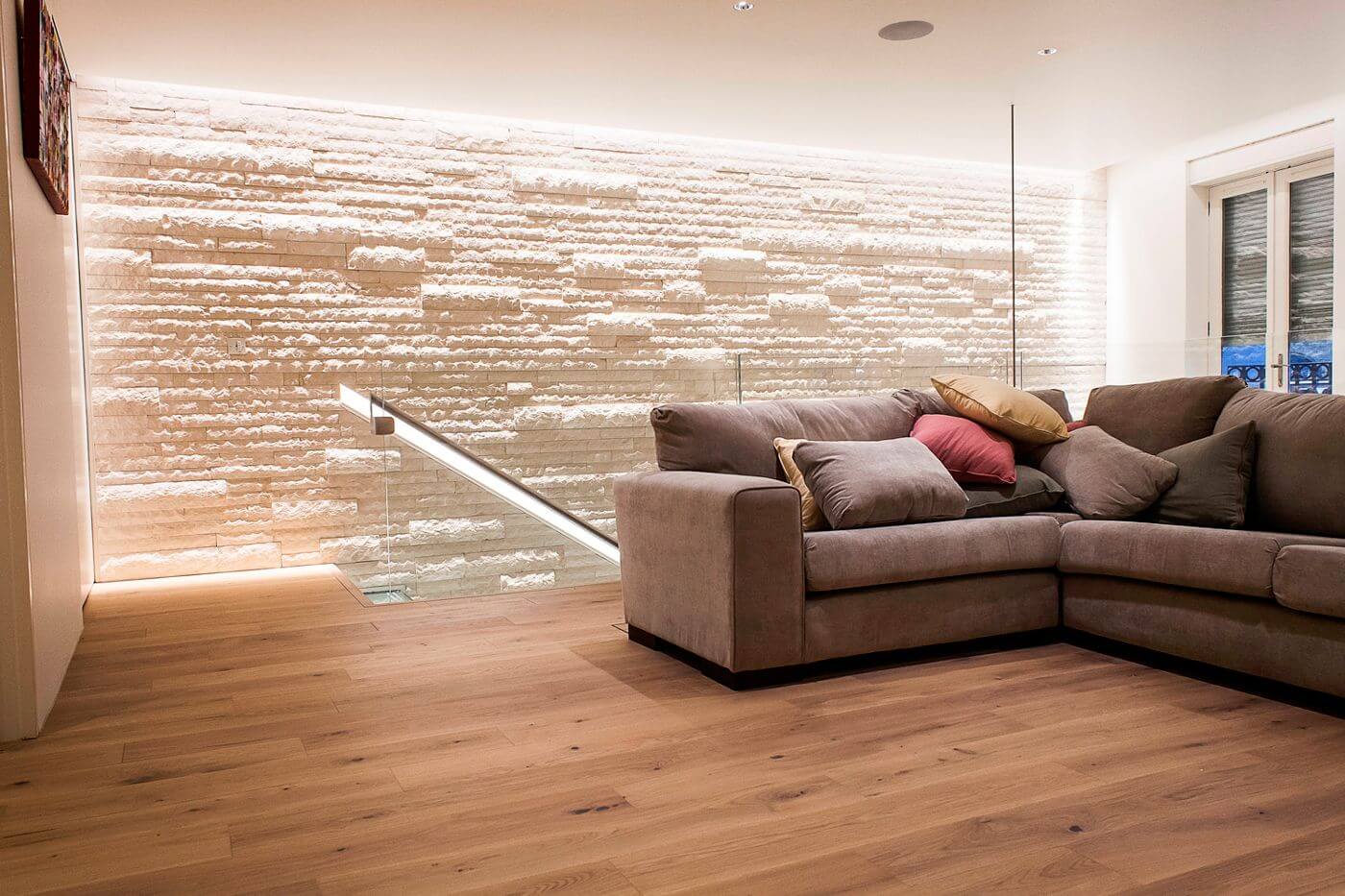 East London, Intelligent Town House (£105K)
Overview
JSJ was lucky enough to be apart of this cutting edge renovation project in the heart of London. The client was very influential in the design of the system, bringing ideas to the table. Safety and security is at the forefront with this property, guided lights in the event of an emergency and intelligent shutters. Don't worry though multimedia was installed throughout the house, to suit the whole families needs.  This project was one of our first 5* Loxone projects in the UK.
Challenges
The clients requested a high level of automation within the home, in a slick and stylish, family friendly manor. With a requested particular focus on safety e.g. not tripping down the stairs in the dark (as it's a 4 story house), and lighting, to create zones in the open plan spaces and to really show off the luxurious houses stunningly unique features.
Solutions
Loxone's solution answered all the home owners' requests and more. With the focus of safety being key many things were implemented to keep the house safe. For example, automatic lighting is triggered if there is an emergency to guide residents to the nearest exit (illuminating steps on the stairs). Security cameras, a fully integrated alarm system (motion sensors, alarm and window and door contacts) and presence simulation mode, for when the family are away, were also implemented. The other key factor of impressive lighting was answered and installed throughout the house in a way to accentuate the stunning features of the home e.g. motion sensor lights were installed to illuminate the walk-in wardrobe when motion is detected. Along with many more Loxone controlled features e.g. entertainment system (multi-room audio), intelligent zoned heating – that has a working mode and home mode so as not to waste energy, etc.
What we installed
Loxone Miniserver

Loxone Relays, Dimmers, 1-Wire, Air Base, IR, Extention

Schneider Switches
Integrate with third party texecom alarm
Custom Focus SB switches
MJPG CCTV feed pulled into Loxone
Yahama AVR
Monitor Audio Speakers









Location
Tower Hill, St Katharine Docks