Create Your Dream


Smart Home
Transform your house into a Smart Home and simplify your life with our reliable, functional and easy-to-use technology. Experience a new level of comfort, convenience, and peace of mind.





Every-day problems, in every-day houses
Do these situations

feel familiar?
Sky-high energy bills
Creating zoned heating saves a fortune vs central heating. Why heat the whole house if you only want 1 room to be warm.
Always worrying
Feeling anxious about home and family safety takes a toll on your peace of mind. Enjoy your holidays without having to worry about your house.
Feeling Unsatisfied
Create a welcoming home for parties & family gatherings. Transform your space into a stunning haven for unforgettable memories with your loved ones.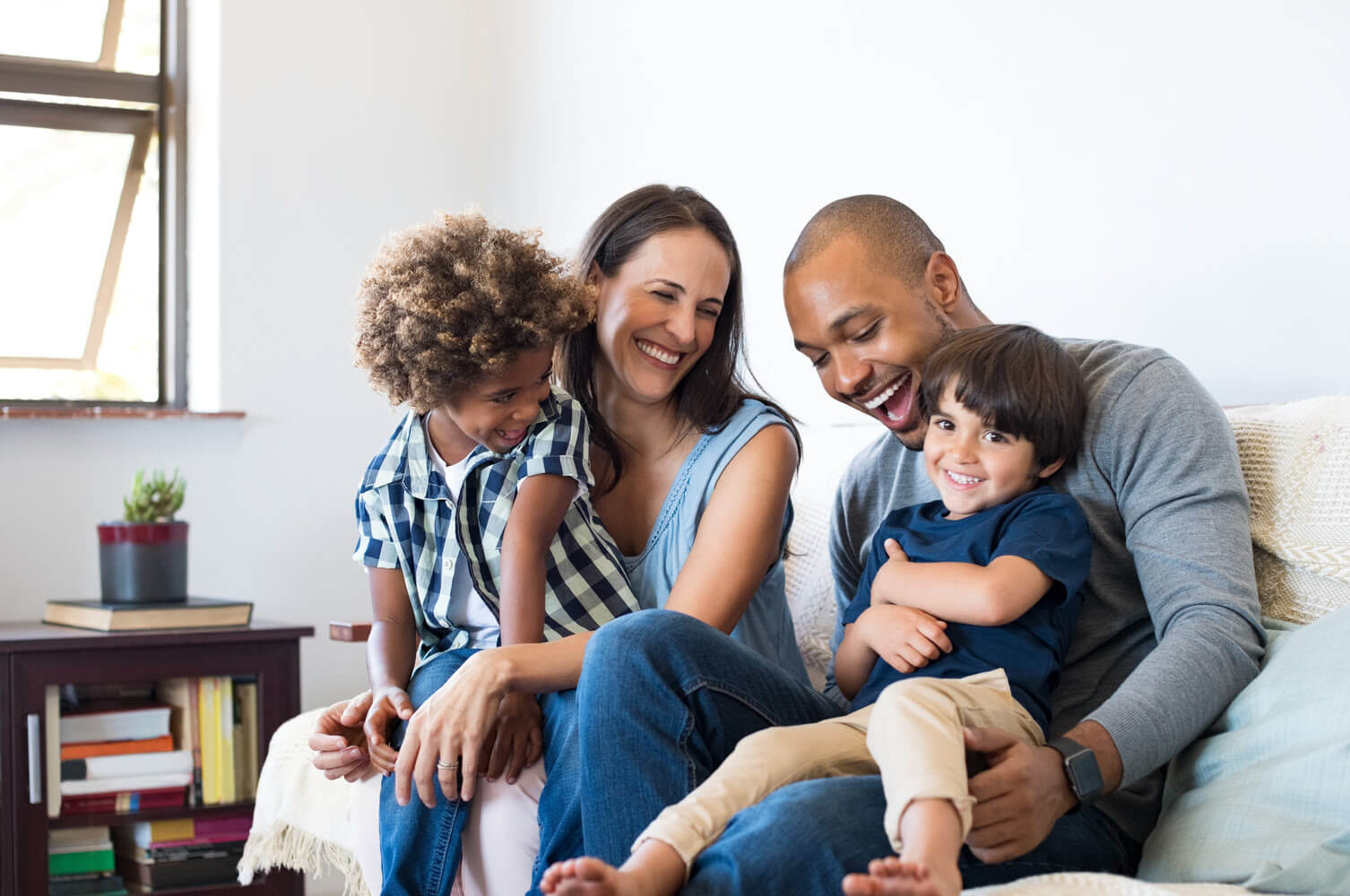 It is not just a better house,

it is a new haven
Imagine a world where you can leave your house with complete peace of mind knowing that your property is secure. Where you can effortlessly manage your home's lighting, heating, music, and security from anywhere with just one app. And where you can create the perfect ambience for every moment of your life.
With our all-in-one smart home solution, that world is within reach. Say goodbye to complicated technology and hello to the home of your dreams.
This is an average estimation based on the number of rooms in a house. The bigger the house the more functionalities we added to illustrate the typical request for these projects.
*includes: Heating | Lighting | Security
3 Bedroom
£11,000/Ex VAT*
*includes: Heating | Lighting | Security
4 Bedroom
£19,000/Ex VAT**
**includes: Heating | Lighting | Security
+ CCTV + Intercom & Door Access
+ Speakers + Professional Wifi
5 Bedroom
£33,000/Ex VAT***
***includes: Heating | Lighting | Security
+ CCTV + Intercom & Door Access
+ Speakers + Professional Wifi
+ Shading + Intercom & Gate/Door Access
Enhance your home,
upgrade your life
Do you need a bespoke solution?
Common Concerns when

thinking of a Smart Home
💷 Cost
While the initial investment in a smart home
system may seem high, just by having better control you can save upwards of 20%. Why heat all rooms when you only need one!
Additionally, we offer flexible payment options to help make the investment more manageable.
👁 Privacy concerns
We offer a professionally installed solution that protects your data and ensure your privacy by having multiple layers of segregation.
i.e.:Professional grade routers & servers that aid anonymity with VLANs to segregate your data.
🔌 Compatibility issues
Not all IOT smart home devices are compatible with each other and have limited integration features, you are also reliant on support at the manufacturer level.
Our approach is universal, we work with your existing "dumb" devices and make them smart irrespective of the manufacturer. We can control almost any electrical or digital device so you can avoid any compatibility issues and enjoy seamless integration between all your devices irrespective of manufacturer.
🤷🏼 Complexity
Most Smart Home systems are complex, whether it is to install, configure or make them work together. Most people end up having multiple apps and devices that provide a disappointing experience.
That is why we offer a professional installed solution, unbeatable client service and an All-in-One App solution that is both flexible and powerful.
🚨 Security concerns
All your security issues stem from disparate DIY solutions that are cloud-based and not in the control of you, the user. We circumvent this with a localised (non-internet dependent) server on your local network. So not matter what, your system will work, with or without the internet.
When a system is professionally installed, there are multiple layers of security i.e.: Anonymity, various layers of secure passwords and VPNs for secure traffic alongside firewalls to protect against unauthorized access.
Total Control in one intuitive & simple App
Fine Features

Brilliant Benefits
Alarm
Wake up with Loxone e.g. gently bring on the lights, open the blinds and play your favourite song via the Loxone Audio server. The choice is yours!
Blind Control
With the app or your switches, you can operate your curtains, blinds, roller shutters or awning automatically or take control manually.
Safety & Security
Enable or disable the Loxone burglar alarm through your app. You can also view the current status of your alarm, even when you're out and about. If danger is detected, you'll be notified immediately.
Automatic Designer
Set rules with custom "if this, then do that" logic right in the app. Set lighting scenes, alarms, or heating schedules without complex programming.
Car Charging
Integrate the KEBA KeContact P20 Wallbox into your Loxone system to manage and monitor the charging of your electric car to optimise your electricity consumption.
Energy Management
Perfect for owners of a photovoltaic system. At a glance, you can see your energy consumption, how much the PV system is producing and how much energy you're getting from or supplying to the grid.
Lighting
Change the look and feel of your rooms from the comfort of the sofa. Create and save new lighting moods for different occasions. With Loxone, you can change the brightness of your lights and choose from hundreds of colours.
Timer
The Miniserver has extensive time functions which you can control via the app. Define times for certain actions to occur, including factors such as day of the week or operating modes (eg. entertaining, party).
Statistics
Statistics can be displayed in the Loxone app which can help to uncover energy-saving potentials. Zoom in to the graph for a more detailed view.
Schedule Operating Modes
Planning to go away for a few days? A tap in the app is enough to activate different operating modes, including an 'Away' mode; your home already knows what needs to be done whilst you're away.
Heating & Cooling
Wake up with Loxone e.g. gently bring on the lights, open the blinds and play your favourite song via the Loxone Audio server. The choice is yours!
Ventilation
See the current state of your extraction fan/ventilation system. Adjust the ventilation program or schedule.
Access Control
Seeing who is at your front door is just a tap away. Push notifications to your mobile phone or tablet allow you to immediately see who is at your door directly from the lock screen. This saves time and ensures the greatest possible convenience. Then one tap or swipe opens the app so you can see a live feed and speak with your visitor.
Weather
Wake up with Loxone e.g. gently bring on the lights, open the blinds and play your favourite song via the Loxone Audioserver. The choice is yours!
Fire & Flood Detection
Loxone can easily be used as a flood detection system. In the event of an emergency, you'll be instantly notified.
It is simple, it all starts with

a no-pressure informative call
1. Consultation with an expert
Click the button below and book a call with one of our experts. They will provide you with all the necessary information and will help you find the perfect solution for your home
2. Convenient Installation
Experience the convenience of a quick, easy and smooth installation process that won't disrupt your home. Our technology can seamlessly integrate with your space in less than a week.
3. Enjoy your new Smart Home!
Congratulations on your new automated home! Now you can rest easy knowing that your family is safe, that you are saving money and that you can have the lifestyle you always wanted.
Why we are the Smart

option for your project
Simple
While some smart home systems can be complex, our solution is user-friendly and requires little to no setup or maintenance.
You will be able to do both, use your home as normal without even touching the phone and control everything from any device with an intuitive app.
Comfort
Smart homes provide unparalleled comfort by allowing you to control your home's temperature, lighting, and entertainment systems with just a few taps on your phone.
Fumbling for the remote or getting up to adjust the thermostat is part of the past.
Peace of Mind
Enjoy the peace of mind that comes with owning a smart home.
With advanced security systems, remote monitoring, and smart locks, you can rest easy knowing that your family and property are safe. No matter if you are in or out of your house.
Adaptable
A smart home adapts to your lifestyle and preferences, providing personalised comfort, convenience, and safety.
Our experts will guide you through the process of creating your dream home, ensuring your specific needs and choices are met.
Great Service leads to

Happy Customers
Honestly one of the best companies I have had the pleasure of dealing with. They installed a full Loxone system and I've literally not had any issues with it.
I've required a few minor changes and updates and they have turned these all around within 24 hours every time. I would use them every time and recommend them for every size job to anyone

JSJ Client
Stefan, Tomasz and the team at JSJ have provided a great design and installation for our new smart home, always providing clear and easily understandable explanations and going that extra distance to make sure that everything works as it should. I would definitely recommend JSJ

JSJ Client
Delighted with our new home automation system and easy to use. Outstanding service and customer care, wouldn't hesitate to recommend.

S. Burnes

Putney Heath
Now that I've got it, I can't imagine living without it. It's really changed the way I think about what a home should be

Savvas

London
Great Bonuses

Only for the next 10 clients!
Customized Design Plan
We'll give you a design service worth £1,500 for free
The custom plan we create for you is detailed by room, products and categories so you'll have enough information for DIY or to compare and contrast with other providers. We arm you with all the details so you are in control right from the start.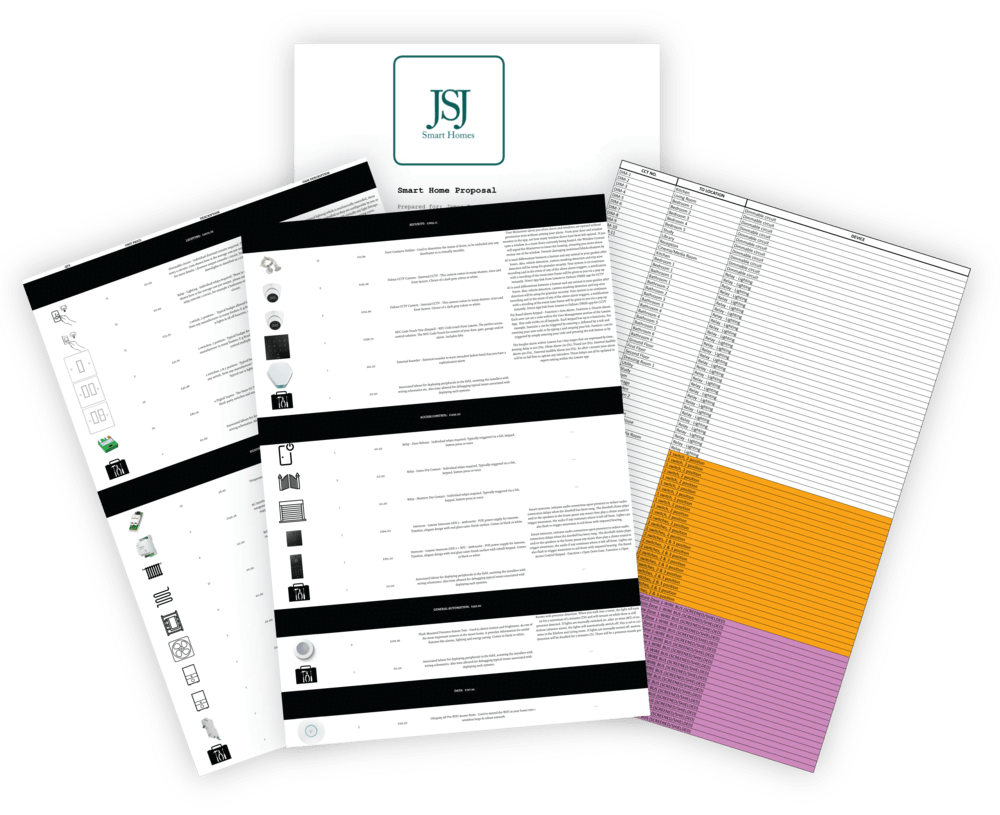 Echo Studio Alexa
We will include & configure the latest generation of Amazon Alexa for free!
Echo Studio is the only speaker that creates an immersive, three-dimensional soundscape, enveloping you in studio-quality audio from any direction. You can also ask Alexa to set alarms, control smart home devices, check the weather, play a song, and more.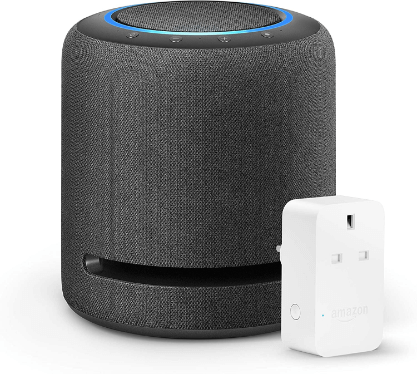 Shelly Plus Plug Bundle
We will include three Shelly Plus Plug & configure them for Free.
Shelly Plus Plug will monitor and control lighting, heating, or any other connected electrical appliance at home. It has LED indications to inform you of power consumption and the current state. (You can switch off the colour indications entirely if needed.) Control the power socket from a distance, save energy and integrate it with your Smart Home.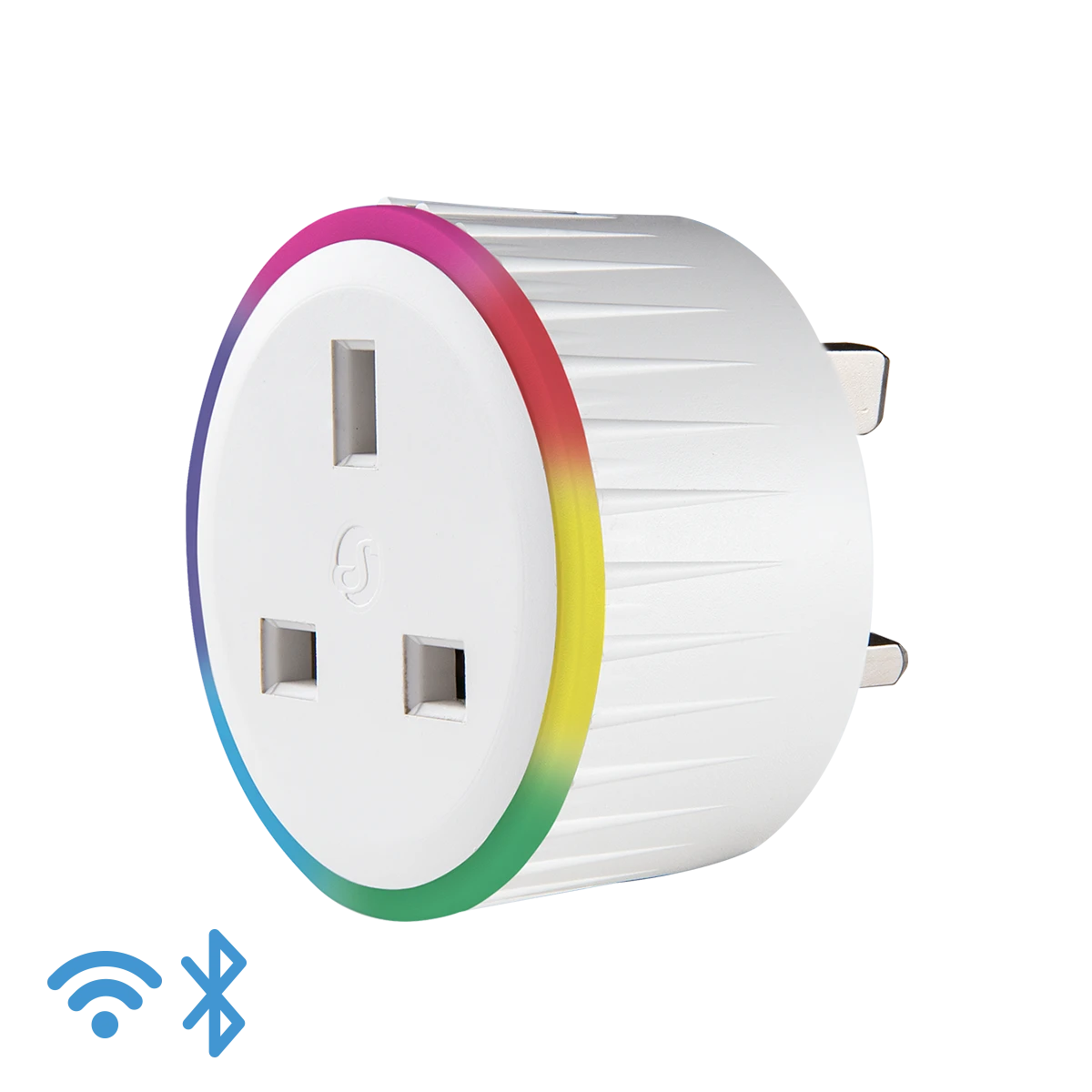 Avoid a 7% increase
for next month
Because of inflation due to global events like COVID and the Ukraine War, the costs of materials are rising. Secure a lower price for your SMART HOME today.
Buy Cheap, Buy Twice. Avoid this common and amateurish mistake!
Benefits of talking with

a Smart Home Expert
+ Our Experts will guide you in finding the best option for your project and help you to add the features you want to your home, taking into account your specifications and your budget.
+ No matter if your project does not end up being the right fit for our service, we will clarify any doubts you may have about Smart Homes, products, installation, and devices, pointing you in the right direction.
+ You will receive a detailed brochure automatically in your email, even before our call. It includes the best products on the market and a full description of all the functionalities and features of our services.
+ You will get access to a tailored price quotation for your smart home project and which will include exactly what you want and request.
+ Talking is free, unlike making an uninformed decision which can be very costly, both in time and money! Let our experts guide you and avoid unnecessary headaches.
Avoid Feeling Overwhelmed
by the number of smart home options on the market
Extinguish uncertainty
the inconvenience of managing multiple remote controls for different devices
Get rid of the Frustration
with the lack of customization options offered by off-the-shelf smart home systems
Eliminate Concerns
about the cost of installing a smart home system
Vanish annoyance
by the difficulty of programming home automation routines on their own
Ease Preocupations
about the reliability of smart home technology and the potential for malfunctions
Remove Worries
about the complexity of operating and maintaining a smart home system
Evaporate the Anxiety
about the security risks, data breaches or hacks, associated with smart home technology
Wipe out the irritation
of limited compatibility between different brands of smart home devices.
We will Match or Beat
any Price Guaranteed
Don't lose this opportunity to gain a next-level warranty when you decide to go with us. Get full protection for your Smart Home Installation Service. We will match or beat the price of other providers, so what are you waiting for, get your free consultation today!
Frequently asked questions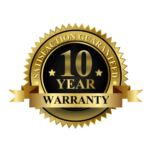 Feel at ease with
our insane 10-yearguarantee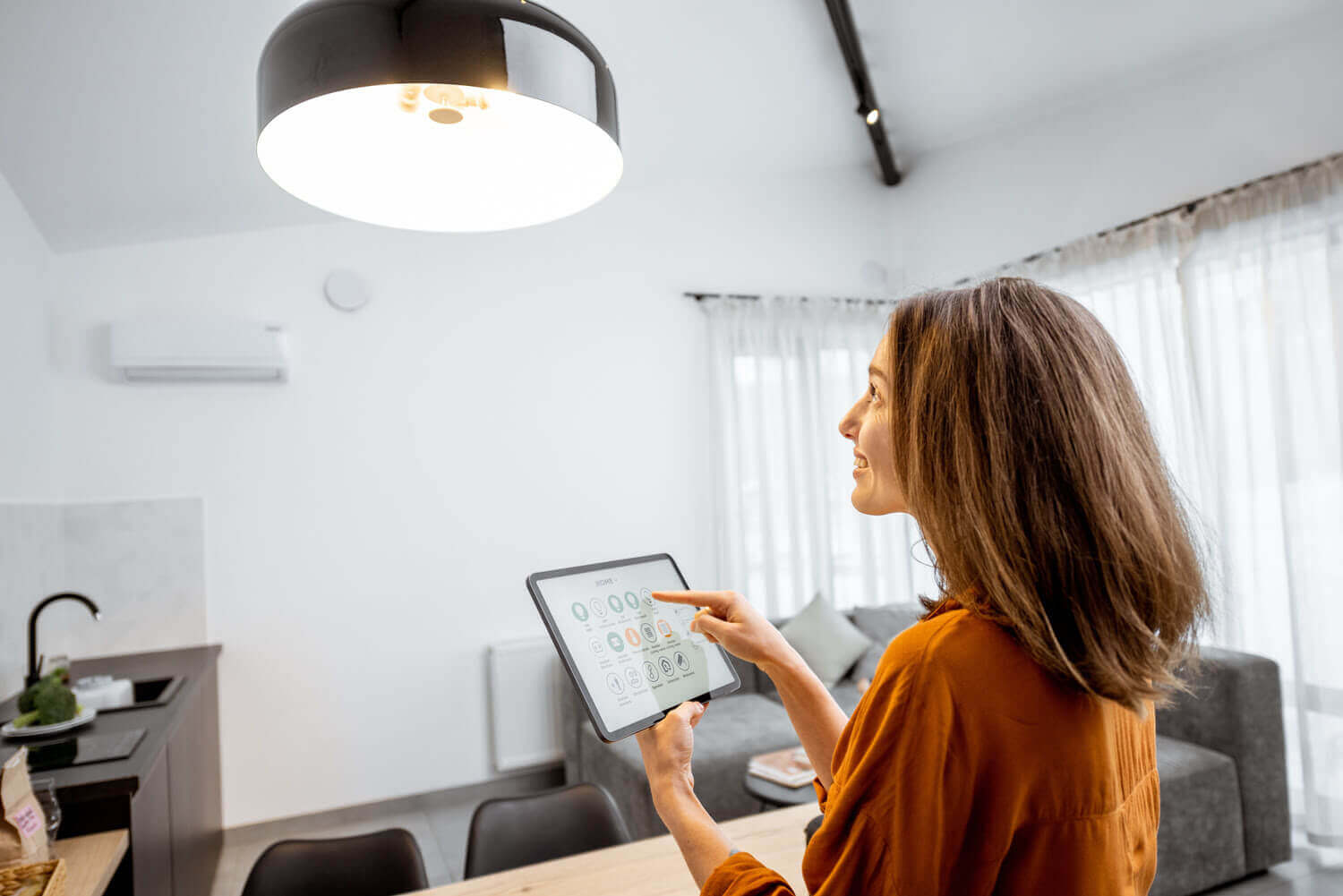 We are JSJ Smart Homes
We are specialist in cross-system integration. Our projects are valued over £100 million across 4 continents.
We bring all the functional aspects of a building into one place, from security alarms, heating, lighting, electrical appliances, to energy management & multimedia systems.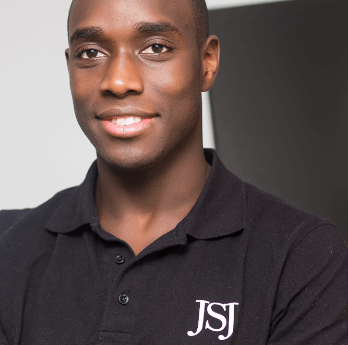 Stefan's primary role at JSJ Smart Homes is to oversee the implementation of the core business strategy. Stefan oversees all components of the business with a focus on sales, finance, client acquisition and strategic partnerships. Stefan is known as the risk taker, his youth stimulates his drive and ultimately ensures the JSJ team is always at least a few steps ahead of the competition.
Having left school in 2004 without GCSEs, Stefan studied an NVQ level 2/3 in Electrical Installation. By 18 he became an Electrical Supervisor, managing up to 10 Electricians of which he was the youngest. At 19, he retook his Maths and English GCSEs to complete an Access Course at CONEL. He later went on to study Electronic & Electrical Engineering at UCL, co-founded JSJ and also worked briefly in finance at Goldman Sachs and UBS investment banks.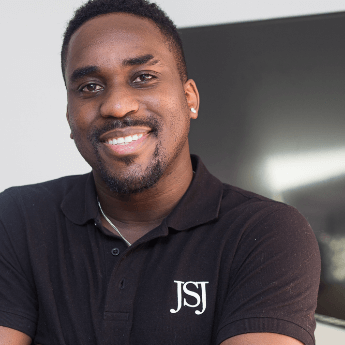 Jermaine ensures that any project under his care is carefully managed and maintained from initiation right through to completion. Jermaine has built and overseen some of JSJ's most notable projects, such as Woolwich Crown Court, Oman Villa, Paris (Boulevard Maillot), and Spice Quay amidst many others and in his time at JSJ has personally overseen over £500k worth of projects. Jermaine has also worked on some of London's most iconic landmarks, such as The Shard, 1 Hyde Park and Park Lane's Hilton and Dorchester Hotel.
Jermaine outside of JSJ is building his property portfolio in the sunny skies of Kingston Jamaica, where he neighbours with some of Jamaica's most notable figures, namely Usain Bolt. Jermaine say's, 'Being born in a small village in Jamaica and to have reached where I am so far is such a blessing', he goes on to say that your 'attitude determines your altitude' and that if and when a door opens for you, 'walk through it, cultivate it and make it your own'.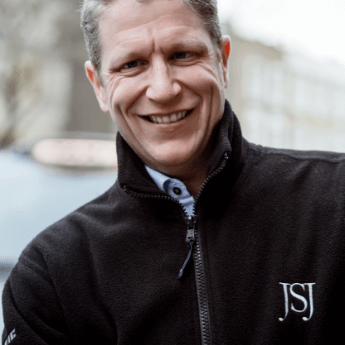 Ben serves as an Advisor and Chair to the Directors of JSJ. He has worked with JSJ since 2014 and has personally overseen JSJ's strategic and image overhaul. Ben has a track record of growing businesses and leaders across challenging international environments and brings this skill set to focus JSJ on being a disruptive force in the Home Automation market. Ben says 'JSJ has all the attributes of a successful company, and with the right focus and support it will be a key player in the new Smart Home market'.
Ben has a vast array of experience from launching disruptive technology globally, launching Oman's first low-cost carrier, a private jet venture, and Caribbean Airlines in Trinidad & Tobago, through to leading a Top 100 UK charity, and a European NGO including humanitarian aid with the UNHCR. Ben co-founded a cargo company, and a charity each winning coveted industry awards, and serves as a Board Member of a number of enterprises.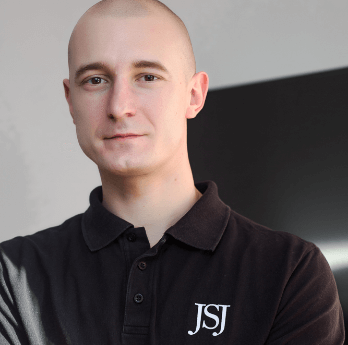 Tomasz is dubbed the technical guru of the JSJ team. Tom looks after the design and implementation of our client's Smart Homes, he has the experience that spans the entire category of control systems, from Lighting, Heating, AV, Security/CCTV, Access Control/Door Entry, and Energy Monitoring including Solar PV, Ventilation & Cooling. Tom has taken JSJ's leap of faith in building Smart Homes into reality and working closely with the operations team, ensuring that the right technical knowledge is passed down to those deploying the system.
Tom albeit supertechnical, is an excellent communicator. He lends this skill set from having worked on low-level components such as Gold plated PCBs for McLaren. Tom has worked on the low-level assembly of many of the devices we use in society today. He spent over 4 years studying electronics and computer networks and another 8 years in industry before JSJ. Tom has built JSJ's first Smart Home in the south side of Poland, bringing another tangent to his current offerings to the JSJ team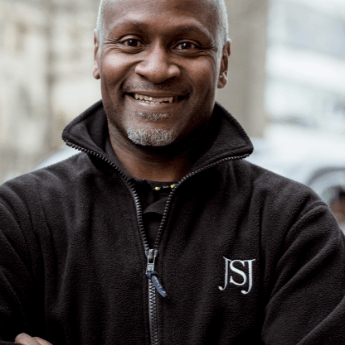 Jason heads up the onsite operations of the business. Jason ensures that JSJ's core values, culture and standard of workmanship are passed on to all members of the team. Jason has built strategic alliances with the likes of Tom Ford and Harrods Design Studio which has seen JSJ's works reach as far afield as the Middle East and various parts of Europe. Jason also looks after H&S, ensuring that all operatives are working safely.
Before JSJ, Jason had worked as a professional Chef and has cooked for the likes of Michael Jackson, Arsenal & Tottenham football clubs, Royal Ascot, Grand National and Cheltenham Gold Cup, not to mention The Royal Family and many other high-profile figures and organisations. Jason brings his skill set for making meticulous meals and deserts for large crowds and applies this to his work in Electronic Engineering, ensuring JSJ can scale whilst maintaining excellence.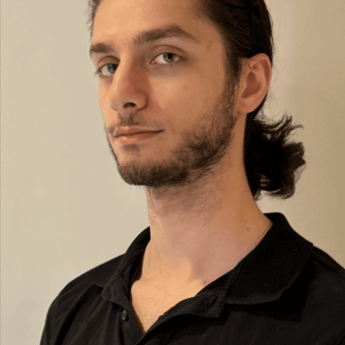 Matthew is a qualified mechanical engineer and the latest edition to the JSJ team. He has helped take JSJ to the next level with his disruptive thinking by creating definitive and scalable processes for every JSJ project. Since joining, Matthew has turned the idea of an affordable smart home into a reality by spearheading the launch of Node Automation and implementing important documentation and drawings to help make designing and delivering a smart home quicker and cheaper. Matthew has now started to win, manage and deliver projects while still helping to scale and innovate all of the company's processes further.
Before joining JSJ, Matthew had worked as a mechanical engineer at an M&E consultancy and as a junior product designer for an innovation company. He has worked with big-name clients such as Deutsche Bank and possesses the communication skills and charisma to be able to deliver to the client's needs well after a long and successful career in private education.
Your smart home is one click away
Experience the Comfort 😌  Convenience📱& Security 🔐  you deserve