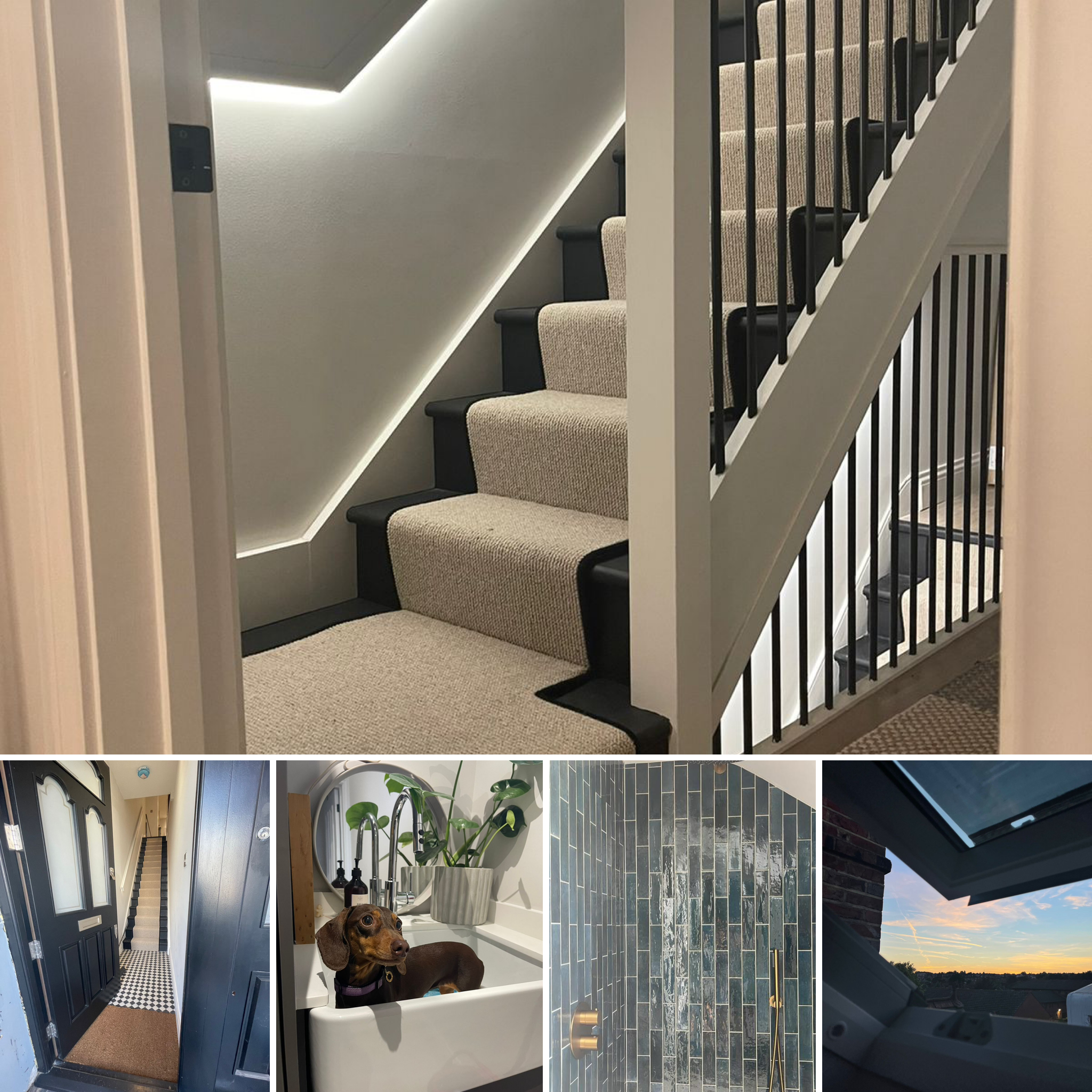 3 Bed, 110sqm Smart Maisonette for under £8k
Overview
Nestled in the charming neighborhood of Cricklewood, this project focuses on transforming a residence into an ideal first home for a young couple who frequently embark on travel adventures and prioritize the safety and comfort of their home. Additionally, they often host guests, including their visiting parents from abroad. Our mission is to create a space that not only reflects their vibrant lifestyle but also ensures the utmost security and hospitality for both homeowners and guests.
State-of-the-art security cameras and access control systems for enhanced home security.

Smart locks and motion sensors to detect unauthorized entry.

Voice-activated home control systems for lighting and climate management.

A dedicated guest room with comfortable furnishings and amenities for visiting parents and other guests.

A welcoming and aesthetically pleasing interior design that reflects the couple's unique style
This Cricklewood residence project aims to create a haven for a young couple who love to explore the world and want to ensure their home remains secure in their absence. Simultaneously, it offers a warm and inviting atmosphere for when they work from home our welcome their frequent guests, including visiting parents from abroad. The result will be a harmonious blend of modern living, security, and hospitality in the heart of Cricklewood.
Watch our conversation with the client by clicking here.
Challenges
Balancing style and security within a budget.

Maximizing space to accommodate security features.

Incorporating smart technologies for convenience and peace of mind.

Creating a welcoming environment for guests from abroad.
Solutions
Employing advanced security systems with remote monitoring to keep the home secure while the couple is away.

Utilizing space-saving design concepts to optimize the available area for security installations.

Implementing smart home technologies for easy control of lighting, heating, and security features.

Designing guest-friendly spaces that provide comfort and privacy for visiting family and friends

Automatic curtains monitors for the presence of direct sunlight and actively manages the access that direct sunlight has to the interior. Naturally wake up to light, not an alarm.
Keyless access with the ability to tap with a Fob, phone or pin and an option to setup quick/1 time passcodes for guests
What we installed
Loxone Miniserver

Loxone Relays, Dimmers, 1-Wire, Air Base Extention

Knightsbridge Switches
Texecom motion Sensors & Door Contact
Texecom motion Sensors where brightness level motioning were required
Aico Fire Alarm integration
Loxone Gen 2 Intercom & Keypad
Dahua CCTV
Draytek Router & Switch
Unifi WiFi Access Points






Location
Cricklewood, London